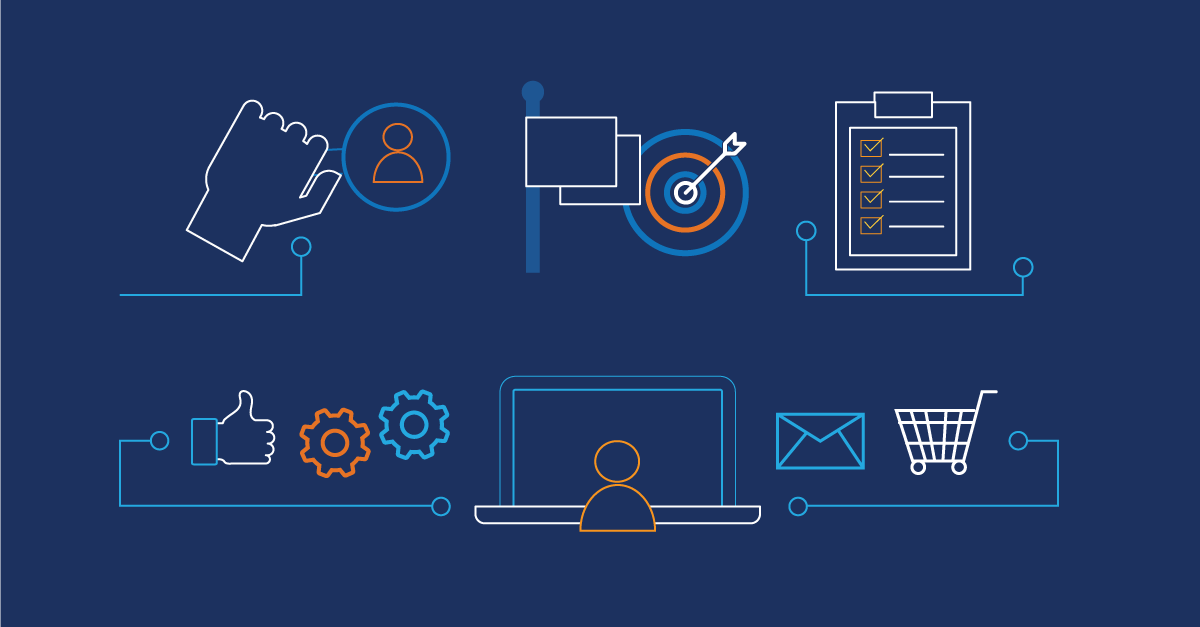 Among my favorite kinds of calls and emails are the ones that come from prospects who fit the profile of my ideal client and are reaching out to schedule a meeting with me. 
It happens all the time. 
That wasn't always the case, of course.
There was a time when I would desperately take any client I could get – crappy clients who complained a lot, treated me and my employees poorly, never took my advice, and always wanted my services at a bargain-basement price. 
Flattering, huh? 
Not anymore, my friends. 
Wouldn't you like more of your dream clients knocking on your door, asking to meet with you? 
One way to make it happen is through your marketing materials. And I don't mean to say that marketing in itself is enough.
You need to market with the end goal of those fantasy clients asking for your time. 
How?
Ask yourself these questions the next time you create a sales letter, a direct mail postcard, a billboard design, or any other type of marketing vehicle:
Have you addressed your ideal client? 
If you send a letter to 123 Grand Avenue without a name on the envelope, it will probably get where it's going – but who will read it? Y
ou may have intended the letter for Joe, but Bob, Alex, or one of his other roommates might be the one to open it -- and maybe they won't care about or even understand what the message means. 
Something like this happens when you create marketing materials that don't specifically call out to your ideal client.
People may see your message – but are they the right people? Are they the people who care about what you have to say? 
A very simple example of this concept done well is the podiatrist's ad in the subway that asks in bold letters: 
Got sore feet?
Essentially, this ad whipped out a bullhorn and shouted, "Calling all people with sore feet!"
Not only did they do it with text, but they also did it by strategically placing their ad in a place where people are rushing around on foot to and from work and whose arches and heels are probably screaming. 
Do you specialize in helping clients in specific industry, or in a particular geographic region? Find a way to communicate that information in your marketing. 
What's keeping your ideal client up at night?
In my years of coaching CPAs I've seen one marketing mistake repeated many times: practitioners start their marketing materials by talking about themselves.
They think they're doing the right thing by putting details like their credentials and experience front-and-center, assuming those are strong selling points. 
The fact is, what's more effective is to start out talking about the prospect.
On some level they may care that you know how to do your job, but most people assume that when hiring a professional.
What's more important to them? Themselves! 
Try to crawl into your ideal client's head. Figure out where they are. Why might they not be as happy as they could be? What bothers them? What do they struggle with? 
You have to let them know that you have the right solutions for them – but first, communicate that you're familiar with their problems. 
Here are some examples for different types of clients with different interest and values:
Pay Less Taxes and Put More Money into Your Retirement Account

Pay Less Taxes and Drive a Newer Car Than Your Neighbor!

Pay Less Taxes and Open Another Retail Location Next Year
Why are you worth it?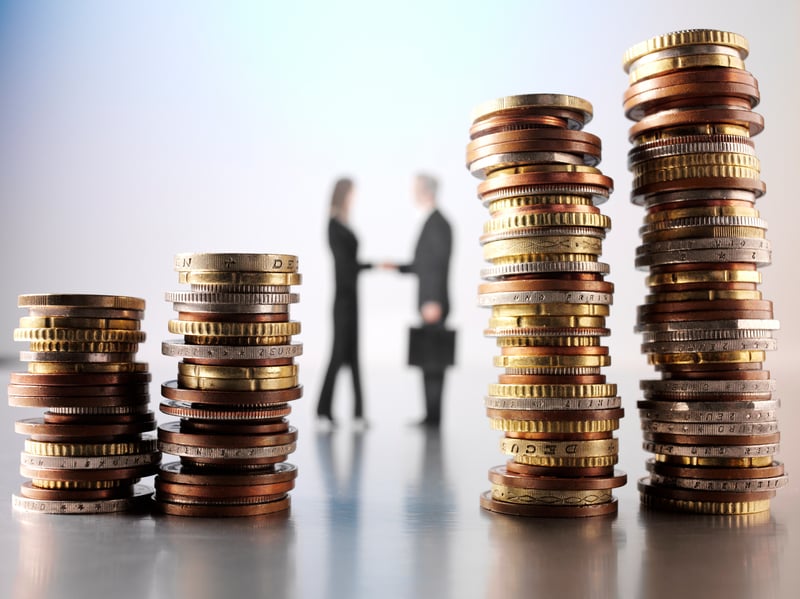 Are you looking to work your butt off for as little money as possible, and for people who don't think very highly of you? 
No way! But that's what will end up happening if you don't communicate your value. (It might already be happening to you, but take heart – you can get out of that trap!) 
Incorporate details into your marketing details show how you're different from the competition.
What's so special about you? What extra services or attention do you provide that others do not? Are you a highly-sought expert in your field? 
When you can communicate your value and get a prospect excited about you and how you're going to change his world for the better, he'll be less likely to object to your fees. And if he does, then he's not the client for you.
You want clients who think of you as the superstar you are. 
One way to reliably stand out and be seen as high-value is to contribute to the media (write articles, financial advice columns) or publish a book.
These things lend immense credibility to you and your practice and trumpet your expertise. 
To use this in your marketing, imagine sending out a direct mail postcard that points out, "celebrated columnist of The City Times", "author of Tax Tips for Minnesota Restauranteurs" or "as seen in Accounting Geniuses magazine". 
Have you leveraged social proof?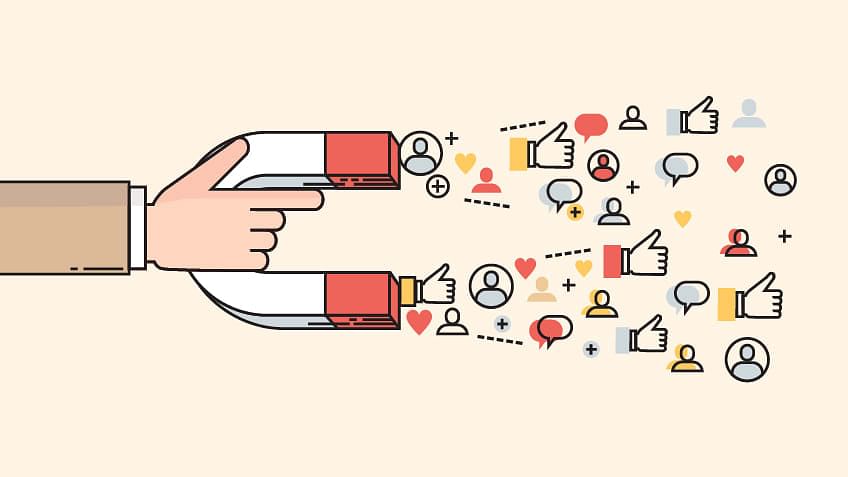 Social proof. It's one of my favorite psychological phenomena. 
Here's what it means, in a nutshell: when you're trying to sell something to someone, they are more likely to take the plunge if they see that other people have gone first and were satisfied. 
Handing over money can feel like a risk. People are afraid of not getting what they pay for. 
That's why when it's time to create a marketing item, it's time to pull out your fan mail. 
Include quotes from clients that prove you're "good for it" – that the prospect has nothing to fear. 
Where can you get these quotes? 
Positive comments made on:
Client surveys

Your social media channels

Business review websites

Compliments clients have given via email or letter

Compliments clients have given verbally – ask them to write it down so you can use it as a testimonial

The more specific the comments, the more convincing they'll be. 
And if you haven't started asking for client testimonials already, get on that.
For best results, systemize the collecting of testimonials by automatically asking at a certain time in the business relationship, using anything from paper surveys to online surveys, or by having an administrator make customer care calls and solicit feedback. 
What are you selling: your services or the meeting?
If you want prospects to ask for a meeting with you, then market the meeting – not your services.
This is a much softer sell and for me, it's been more successful than going right in for the kill. Trying to sell your services right out of the gate just adds to the noise of the world. 
Instead, offer a free consultation that promises value in itself. No strings attached.
Get the client in your office and have a conversation. Show a pointed interest in their challenges.
Explain how you're uniquely qualified to help them and even provide some suggestions. Then ask for their business. 
When you market the meeting and not the services, you're much more likely to get the leads you want from the clients you want.
"Hi, I'm the client of your wildest dreams. How can I get into your office to talk with you?"
It's not ridiculous.
For some of us, it's part of the regular course of business. Maybe a few tweaks to your marketing materials is all you need to join us.