By Jason McDonald; June Million Dollar Club Interviewee
It's no secret that more and more clients start their search for accountants, CPAs, accounting firms, and CPA firms at Google. You might wonder why the preceding sentence had so much redundancy. Well, that's because SEO (Search Engine Optimization), which is the art and science of getting your company, service, or product to the top of Google, requires an awareness of how people search and how search engines assess your website. That includes really understanding your target keywords and available synonyms. It's not completely logical, but in this blog post, I'd like to point out ten steps that an accounting firm can take to improve its rank vis-à-vis key search engine queries.
First off; Know your keywords. Keywords drive the search process. Does the client search for "accountant" or for "CPA?" For "CPA in Tulsa" or for "best CPAs in NYC for international tax?" You need to know your keywords and key phrases, and more importantly know which keywords matter most for attracting the kinds of clients you want and can win. There are a few free tools such as Ubersuggest (https://neilpatel.com/ubersuggest/) and SEOChat (http://tools.seochat.com/tools/suggest-tool/) that can help you research keywords. The best tool is Google's own AdWords Keyword Planner available only ithe AdWords interface at https://adwords.google.com/, but you need a paid account to access it fully. 
2.  Understand your transactional keyword patterns. With a little keyword research in hand, next proceed to focus on the so-called "transactional" or "buy" keywords. These are keywords that mean someone is looking to hire an accountant or accounting firm, not just research an issue. So it's better to optimize for "CPA Firm" than for "Trump tax changes," because the former indicates someone looking to hire and the latter indicates someone looking to learn. Most accountants will have a group of high-level terms and synonyms like "accountant" or "CPA" (or "Accounting Firm" or "CPA firm"), and a few helpers such as "best, top, top-rated" or perhaps niche areas of specialty like international tax, small business, or perhaps audited financial statements.
3. Know and include your geo's. I often tell my clients, "Don't let reality confuse you." You might know that "in reality" you're located in Dallas or Tulsa, St. Louis or Seattle, but Google doesn't necessarily know that. Make sure to include on your visible website content your target cities and nearby suburbs. Even better, create content that regurgitates to Google, Bing, and Yahoo your target search queries. Phrases such as "If you're looking for the best accounting firm in Tulsa" are good to place strategically on your website content.
4. Don't overdo keywords. However, don't overdo your keywords. This is called "keyword stuffing" and can incur a penalty. It's like salt. A little salt is good for the soup, yet too much salt ruins it. Get the transactional keywords onto your website (including your geo's) but don't overdo this. Write content that "makes sense" for your human audience as well as for search engines.
5. Learn a little about HTML tags. HTML tags matter a lot to search engines. Just Google "Google SEO Starter Guide" and you'll discover that Google has written a simple guide to SEO best practices. Read it, give it to your web content team, and follow the instructions about putting keywords into strategic HTML tags such as the TITLE tag, META DESCRIPTION tag, ANCHOR tag, etc. A little tag knowledge will go a long way. 
6. Reviews matter (a lot). Once you get some good SEO-friendly content on your website, you've done the basics. Next for most accounting firms, local reviews matter, and local reviews on Google matter a lot. Make sure to claim your Google My Business listing via https://www.google.com/business and, once claimed, ask your "happy camper" clients to "do you a favor and write a short, honest review on Google." Be aware, however, that technically even asking for reviews is a no-no, yet the reality is that if you don't ask, you generally won't get any reviews. It's illogical, but that's how the official terms of service work.
7. Start blogging but blog in the vernacular. Accountants are generally a smart, technical bunch and they love to "talk tax." Guess what? Your customers don't. They're hiring you as the expert, and they don't Google fancy, "tax talk" terms. They Google in plain English. So start blogging but blog on transactional keyword topics and use the kind of language that "normal folk" will type into Google. A best practice is to use the kinds of questions your customers ask and create blog content around that content.
8. Build and get links. Links matter a lot to search engines. Websites that have a lot of sites linking to them will outperform websites that do not. Solicit the easy links first such as joining professional and local organizations that allow you to list your website. Create press releases on sites such as NewsWire (https://www.newswire.com/) on a regular basis and link back to your primary content. Reach out to bloggers and other influencers and ask them to link to you. It's hard to get links, but realize it's hard for all accounts. You're not competing against the Kardashians; you're competing against other accountants and CPAs.
9. Make your website easy to use. What's the goal of your website? Guess what? It's not ranking on Google, and it's not traffic. It's getting qualified leads or inquiries from potential users. Make sure that it's easy to see the "contact us" button on each and every page. Even better make it say "Free Consultation." Most potential customers really want to meet you, at least over the phone, and get a comfort level that you're the expert for them. Make that easy to see and do on the website. Call up your Mom, Dad, or best friend and ask them to visit your website and find the "contact us" button. If they can't do it easily, revise your website!
10. Measure your results. Measure your rank on Google. FatRank has a free plugin for Chrome at https://jm-seo.net/fatrank. Sign up for Google Analytics at https://www.google.com/analytics. Measure your rank on Google, traffic to your website, and conversions.
There's a lot to learn about SEO for accounting firms, but it's not rocket science. Like physical fitness, a few basic steps such as those listed above will go along way towards improving your rank on Google and getting you more leads into your website. Remember: you don't have to run faster than the bear; just faster than your buddy. You don't have to be perfect at SEO; just better than the other accountants and accounting firms competing for the top of Google. You can do this!
ABOUT JASON MCDONALD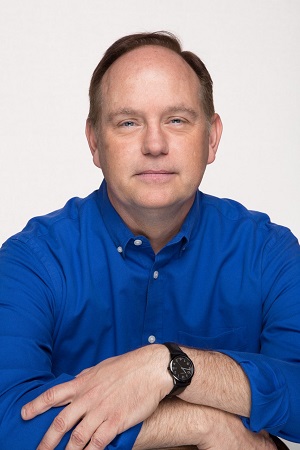 Jason McDonald is Director of the JM Internet Group (https://www.jm-seo.org/), a training and consultancy firm in SEO, Social Media Marketing, and AdWords. Jason is a prolific author with books on Amazon for SEO, Social Media Marketing, and AdWords. He also teaches at Stanford Continuing Studies, both online and on campus, and is a consultant working in digital marketing. When he's not influencing Google to rank his own website and that of his clients at the top, Jason is traversing the highways and byways of the San Francisco Bay Area with his best friend and dog, "Buddy." Jason also has a wife and two children who compete for his affections. Jason encourages questions, and you can just Google "Jason McDonald" to find an easy way to ask Jason, anything.